The Veterinary Faculty of the University of Zagreb is a public institution of higher education, which organizes and conducts university study courses, and performs scientific and highly professional work in the realm of biomedicine and health, in the field of veterinary medicine, and other related fields, as well as educational life-long learning programmes for doctors of veterinary medicine.  It was founded one hundred years ago, as one of the oldest faculties in the Republic of Croatia, and by its long tradition and established criteria of excellence, is inseparable from the development of the veterinary profession in the territory of Croatia.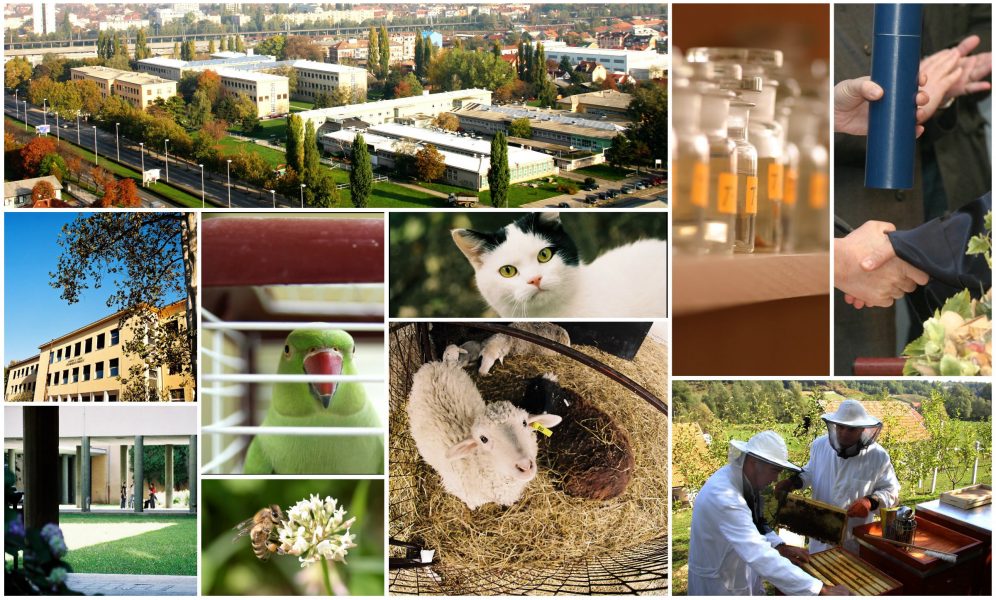 Over the one hundred years of its existence, the Faculty has executed its basic educational and scientific function in the realm of veterinary medicine.  The University graduate study course is now run as an integrated under-graduate and graduate course in veterinary medicine and lasts six years.  Apart from the course in Croatian, there is also an integrated course in veterinary medicine in English.  At the Veterinary Faculty, there is also a post-graduate PhD course in veterinary sciences, which in 2017 received the designation of high quality from the Agency for Science and Higher Education, as well as many other specialized post-graduate course.
Apart from education and scientific research, the Faculty conducts many professional activities in many fields, such as: veterinary public health and environment protection, clinical and in-field diagnostics, treatment and prevention of illnesses of animals and zoonoses, supervision and professional expertise in the field of veterinary medicine and breeding of animals, research and production of medication intended for the protection of animal health, designing and organizing livestock production, and hygiene and technology in the production of foodstuffs of animal origin.