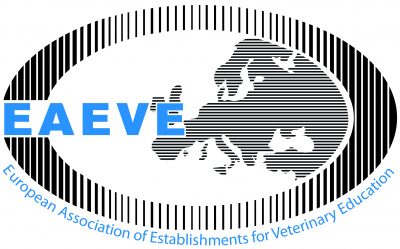 At the general assembly of EAEVE  (The European Association of Establishments for Veterinary Education) held in Naples in 1998, the members rendered a conclusion by a public vote that by the end of the next round of visitations (about 2010), they would draw up a list of veterinary institutions in Europe which would be categorized into one of the following three categories:
establishments that were visited and met the requirements and criteria prescribed by the European Association of Establishments for Veterinary Education, as explained in the chapter Guidelines requirements and main indicatorswhich is part of the Standard Operating Procedures – the main guidelines according to which the Faculty that is applying for the visitation process undertakes self-analysis.
visited establishments which do not meet one or more of the requirements prescribed by the EU guidelines (so-called Category 1 Deficiencies )
not visited establishments.
As an interim measure it was also agreed that a list be drawn up immediately of establishments who had no Category 1 Deficiencies, or the possible deficiencies in that category had been corrected and removed, which would be called the Approved List.
At the plenary session of the Advisory Committee on Veterinary Training in March that year, this concept was accepted and adopted.  At the General Assembly of EAEVA held in Lisbon in 1999 it was concluded and agreed that the list would be available on the EAEVE web site.  Further, in the following year, at the EAEVE General Assembly, held in Vienna, it was agreed that the list would be called the List of visited and approved establishments.
This list would be up-dated periodically whenever new establishments qualified to be part of it.
At the meeting of the education committee of the European Association of Establishments for Veterinary Education, EAEVE, and the Federation of Veterinarians of Europe, held on 31st October 2003 in Brussels, a final decision was rendered to include the Veterinary Faculty of the University of Zagreb in the list of visited and approved veterinary faculties.  In this way the procedure for evaluation of our Faculty was successfully completed.