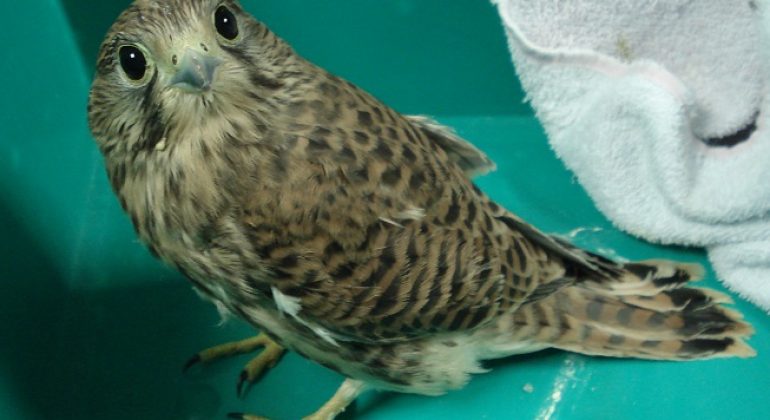 In order to improve Wildlife Rescue Centre of the Faculty of Veterinary Medicine, registered in 2017 by the Ministry of Environmental Protection and Energy, a project entitled "Improvement and increasing of the Wildlife Rescue Centre Capacities – WildRescueVEF" started at the Faculty of Veterinary Medicine in the beginning of 2021.  The aim of the project is to upgrade the Centre's capabilities for management of larger number and wider range of animal species (reptiles, amphibians, birds, and smaller mammals), education of the staff, students and public, and the wildlife research. During the project, the existing indoor and outdooor facilities of the Faculty of Veterinary Medicine will be reconstructed, to increase capacity for housing of wild animals. New diagnostic and curative equipment will be purchased to allow fast diagnostics and treatment of wild animals.
The project team will be educated and trained during workshops, conferences, online courses for the wildlife rehabilitators, as well as through  sharing expertize with national and international rescue centers.
One of the main goals of the Centre is education of general population about the nature protection, particularly young people. Through interactive workshops, primary and secondary school kids will be able to learn about wild animals in their environment, about procedures in case of finding those animals, as well as about the importance of the nature and biodiversity conservation. Students will be able to participate in the Centre's activities as volunteers. Through their volunteering in the Centre, they will have the opportunity to see various wildlife species, to learn many things related to the wildlife ecology and biology and to gain practical knowledge about the management of diseased or injured animals. Together with Wild Rescue center employees, they will have the opportunity to participate in numerous educational activities and various public events and festivals aimed to promote the nature protection and education of coming generations about this very important issue.
WildRescueVEF team