Farm Biosecurity is a postgraduate master study that offers necessary education to doctors of veterinary medicine and other related professionals through upgrading their knowledge and skills acquired in their graduate studies for work in the field of farm biosecurity, aiming at protection of animal health and welfare, along with human and environmental protection. Nowadays, the concept of biosecurity, which implies an integral approach to managing the risks for human and animal health, including control of agricultural pests and environmental safety, has been integrated in the context of veterinary hygiene and public health. One of the special tasks of biosecurity is control of zoonoses, as well as of other risks of animal origin threatening humans and the environment. Therefore, any livestock production without engagement of these experts is hard to imagine.
Farm Biosecurity is a one-year (2 semesters) postgraduate master study with 60 ECTS credits in total. Upon completing the study, students receive specialist qualification, making them theoretically and practically qualified and competent for work in the field of farm biosecurity. Students having enrolled and completed particular subjects from the study programme, as well as those having enrolled the entire study programme but without passing all exams including final exam, can receive a certificate on the particular segment of the study programme as part of their continuing lifelong education with the respective ECTS credits.
ECTS: 60 ECTS
Tuition fee:
Head of the study programme: Professor Kristina Matković, PhD
e-mail: kmatkov@vef.hr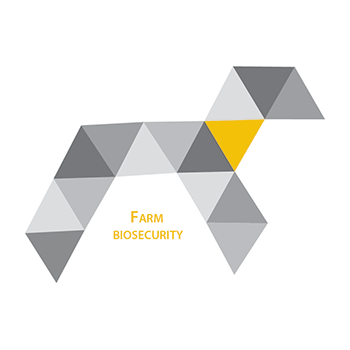 prof. dr. sc.
Kristina Matković
Predstojnica; izvanredna profesorica