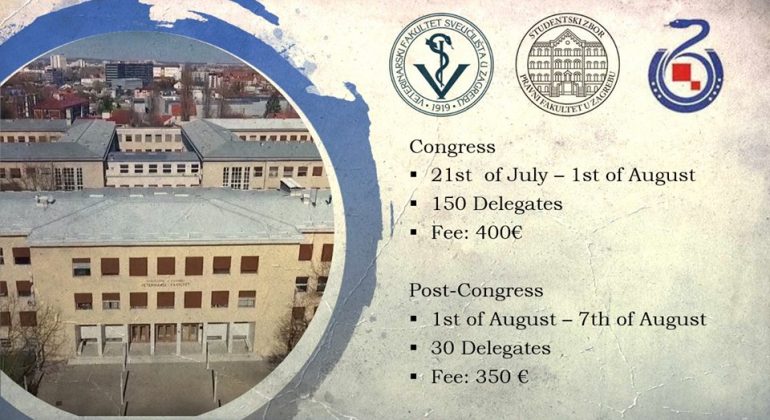 In the period from 21st of July to the 1st of August 2019, at the Veterinary Faculty of the University of Zagreb  "68. IVSA Congress 2019 "will take place. Slogan" Many vets, one path "brings together future doctors of veterinary medicine from the whole world with one goal which is to maintain not only animal but also human health.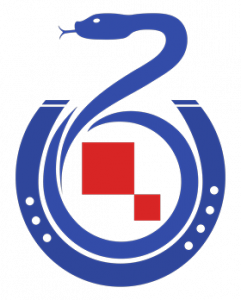 The IVSA Croatia is section of the USVM (Veterinary Medicine Association) and it is a part of global IVSA  founded in Denmark in 1953. and has since become an integral part of the student life of many veterinary  students. The IVSA mission at the global level is "To be in the benefit of animals and people of the world", exploiting the knowledge and commitment of veterinary medicine students and above all by encouraging international cooperation.
IVSA Congress is an annual meeting of delegates from different IVSA countries, but is also a scientific and professional congress of veterinary medicine students whose main objective is to improve professional competencies and connectivity " networking "at the international level. 150 delegates from over 40 different countries participate in annual IVSA congresses. The Congress is intended for veterinary medicine students from all over the world.
Throughout these days, 150 members of IVSA from around the world will participate in regular GA meetings where they will discuss and endorse global IVSA issues and goals. In addition to the official part of the congress itself, students will visit a large part of Croatia and will visit Varaždin, Trakošćan castle, Krapina, Plitvice Lakes, Karlovac Aquatics, Đakovo, Risnjak national park and more. In cooperation with the professors and professionals of the Veterinary Faculty of Zagreb, numerous lectures and workshops will be held, and in this way will introduce future doctors of veterinary medicine to the way in which our faculty works, as well as educate about current problems in the profession.
The organization of the congress was devoted to 16 students of the Faculty of Veterinary Medicine, thus enabling delegates of the whole world to have a rich program for eleven days.